Food for Thought is a free engaging and informative talk series on research which is relevant to people's lives followed by dinner and discussion in community venues in North Glasgow.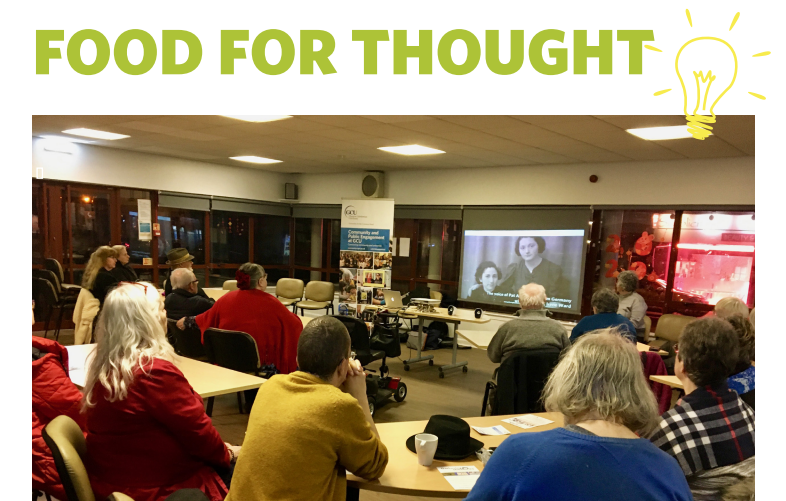 Community partnership between CPE and Queens Cross Housing Association (QCHA), Social Regeneration Team managed by Jamie Ballantyne. Researchers from across the University have been involved. Between 15 and 30 people usually attend each talk; a combination of tenants and other members of the public from the local community and sometimes from further afield depending on the topic.
Our regular attendees have helped shape the project and the feedback has been really positive.
QCHA's own social research highlighted stark findingsaround the challenges caused by poverty and inequality. Food for Thought was designed to offer QCHA tenants and the wider community new learning and social experiences to reduce social isolation.
Attendees are offered a hot home cooked nutritious dinner from QCHA's community café, Flourish House and although they are an evening event, the talks are always in an environment without alcohol to provide an alternative for people. Food for Thought take place from 6.30pm – 8.30pm on the last Thursday of the month over a few months in the academic year in a few QCHA community venues.
Our message is that everyone is welcome along and everyone's contribution to the discussion is valued.