---
The Gathering The Voices exhibition focuses on the history of the Holocaust, chronicling the years from 1933 to 1940.
It contains a wealth of fascinating images and visual material that helps to brings to life the experiences of the people who came to Scotland to escape the Holocaust.
The exhibition is an excellent resource to support education about the Holocaust, The Second World War and the human experience of refugees.
The mobile exhibition is available to hire for schools and other organisations, Find out more by contact us
---
Holocaust Digital Timeline
Below is a digital timeline version of our Gathering the Voices exhibition.
We will be adding more information over the next few weeks where you will be able to interact and explore the history of the Holocaust
---
From January 1933 to August 1938
January 1933

'Yes, well, Hitler came to power in January l933, …..by April l933, ….somewhere around ll or l2 o'clock, …, the Storm Troopers appeared in our business, declared all of us, my father, our relative ……my cousin …..my business partner, and myself as ….having to be taken into what they called "schutzhaft" or protective custody,……….

Extract from Martin Anson's testimony '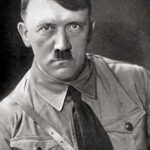 Adolf Hilter Becomes
Chancellor of Germany
Dachau Concentration Camp Opens
Enabling Act is passed
Hitler given dictatorial powers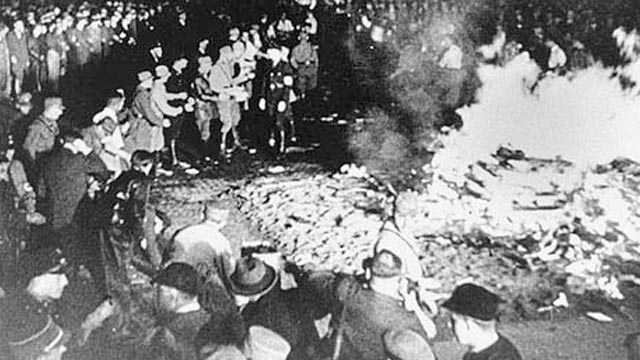 Public Burning of "un-German" books.
including works by Robert Burns
Nuremberg Race Laws are passed
Jews are no longer German citizens
German Army marches into Austria
unifying the two countries (Anchluss)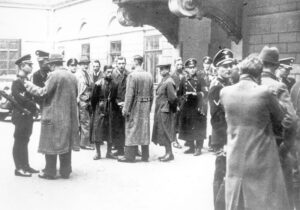 Adolf Eichmann establishes the Central Office
for Jewish Emigration in Vienna
---
---